Welcome to Concordia University's Engineering Week 2023 hosted by the Engineering & Computer Science Association. This is a very special week where students of all Engineering disciplines gather to put their technical and soft skills to the test!
This year's Engineering Week will take place from March 26 – April 1st.
All competitions are designed for 1st & 2nd year students in mind, however everyone is welcome to participate!
The competitions will be judged by members of the faculty and the industry. We have special prizes for both participants and winners.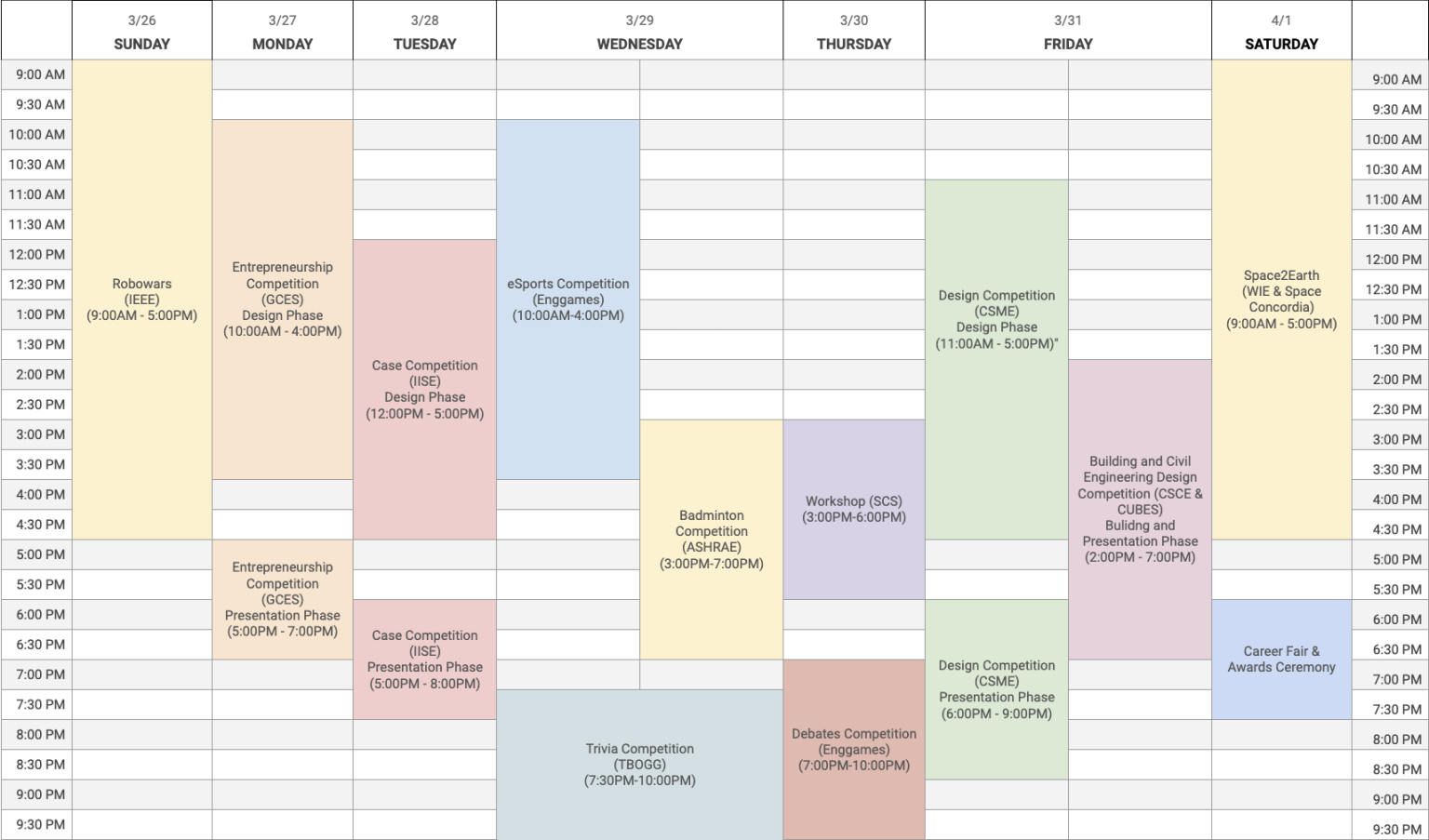 The rooms will be announced very soon.